Amanda Flores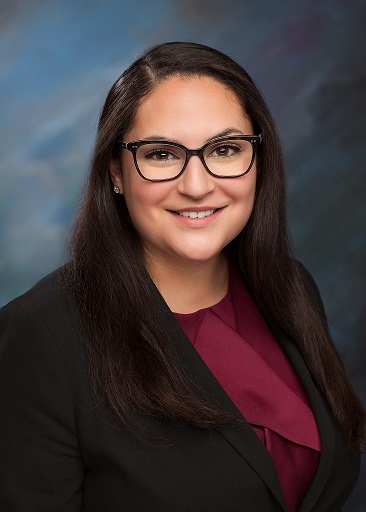 Gallagher & Cavanaugh LLP
The Gaslight Building
22 Shattuck Street
Lowell, MA 01852
Tel 978.452.0522
Fax 978.452.0482
Email:
amandaf@gcattorneys.com
Areas of Practice
Ms. Flores concentrates her practice in the area of estate planning, probate and trust administration, and real estate. Ms. Flores also assists with business litigation and various transactional matters.
Personal/Professional Experience
Ms. Flores was born and raised in Leominster, Massachusetts and is Spanish-proficient. Prior to joining Gallagher & Cavanaugh, Ms. Flores was a Massachusetts Supreme Judicial Court, Rule 3:03 Certified Student Attorney. As a member of Suffolk University Law School's Family Advocacy Clinic, Ms. Flores served indigent victims of domestic violence as they navigated the Probate & Family Court in their respective divorce and custody matters. In law school, Ms. Flores worked for a respected family law firm in downtown Boston and clerked for the Probate & Family Court, Essex Division under The Honorable Frances M. Giordano. She also volunteered with the Boston Court Services Center and Essex Probate & Family Court's Lawyer for the Day program.
Bar and Court Admissions
Ms. Flores was admitted to practice in Massachusetts and Connecticut in 2018.
Education
J.D., Suffolk University Law School, Boston, MA, 2018
B.A., University of Massachusetts Lowell, Lowell, MA, 2015
Activities
Ms. Flores's community involvement includes serving as the attorney chair of the Incompass Human Rights Committee as well as serving on D.I.Y. Lowell's Advisory Committee, the Lowell Parks & Conservation Trust's Board of Directors, the Whistler House's Board of Trustees, and Project LEARN's Board of Directors. Ms. Flores is also a member of the Massachusetts Bar Association, Greater Lowell Bar Association, and Real Estate Bar Association.